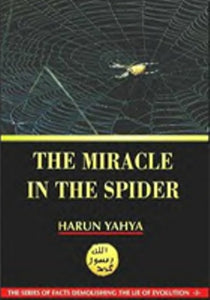 [The Miracle in the Spider] By: Harun Yahya
Paperback 147 Pages
Some people may think that the subject of this book is not one that interests them very much. They may tell themselves both that a book about a little insect has nothing in it for them and that the busy pace of their lives leaves them no time for such a book.
Then again, these same people may feel that a book on economic or political research, or perhaps a novel, would be more attractive and "useful." Of they may think that books on other subjects will be of greater interest to them.