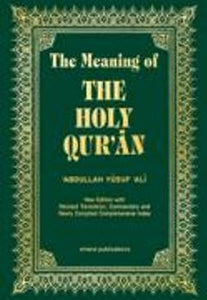 Soft Cover (6x9)
1824 Pages
HIGHLIGHTS:
Arabic numerals replace Roman numerals.
Surah names transliterated.
Juz division markers included.
Arabic text in Madinah script, newly reset and improved.
More appropriate Islamic terminology used throughout, e.g., Allah instead of Godand Messenger replaces Apostle.
New reset type with updated spelling and transliteration.
Extensive running commentary revised and clarified to avoid misinterpretation.