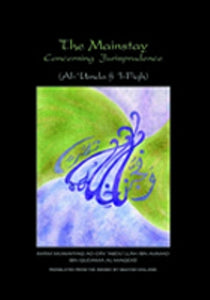 The Mainstay, Concerning Jurisprudence- A Handbook of Hanbali Fiqh.
(Al-'Umda fi 'l-Fiqh)
By Imam Muwaffaq Ibn Qudama (A.H. 541-620)
Shaikh al-Islam Imam al-Muwaffaq ibn Qudama (A.H. 541-620) was one of the luminaries of his day and age. Born in the town of Jamma'il in Nablus in Palestine, he emigrated to Damascus with his family at the age of eight, after the Crusaders had seized control of his country.