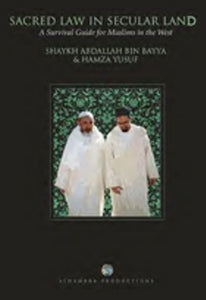 Sacred Law in Secular Lands Vol. 1 & 2
Shaykh Abdallah Bin Bayyah Tr. By: Shaykh Hamza Yusuf
18 CD Set
Sacred Law in Secular Lands, taught by Shaykh Abdallah Bin Bayyah and simultaneously translated by Shaykh Hamza Yusuf, contains vital information that effects Muslims living in the West and in other non-Muslim lands.
Topics covered include the right to live in a non-Muslim land, dealing with the laws and customs of the land, women's education, modest dress, the right to own a home, banking and mortgages, medical issues, and many more!