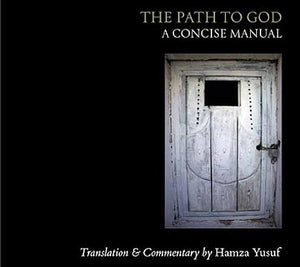 Path to God
By: Shaykh Hamza Yusuf
16 CD Set Gift Box
This set was formerly released as the Poor Man's Book of Assistance.
At the 2000 Summer Rihla in Southern Spain, Hamza Yusuf introduced and taught the text Kitab al I'ana by the 9th century Moroccan scholar and saint, Sidi Ahmed Zarruq, to an eager group of students at the Al-Azzagra Madrassa. The insightful commentary given by Hamza Yusuf is bound to touch the listener's heart and instill a desire for spiritual growth and purification.
Sandala presents this freshly designed re-release of the popular CD set with the audio of Shaykh Hamza's class digitally remastered.
One student explained that Sidi Ahmed Zarruq "advises you step-by-step on how to purify the sick heart just as a doctor would advise her ill patient. Shaykh Hamza's dynamic teaching style really brings this book to life, extrapolating practical applications for the student of the here and now".
In today's world of confusion and bewilderment, we pray that this amazing and inspiring work will serves as a guide towards your own path to clarity and salvation - the Path to God.