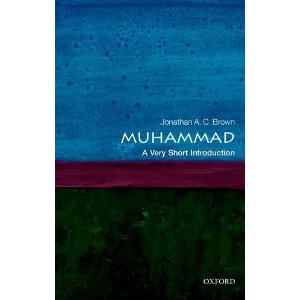 ISBN13: 9780199559282
ISBN10: 0199559287
Paperback, 144 pages
Apr 2011
As the founder of Islam, a religion with over one billion followers, Muhammad is beyond all doubt one of the most influential figures in world history. But learning about his life and understanding his importance has always proven difficult, as our only source of knowledge comes from the biography of him written by his followers, the reliability of which has been questioned by Western scholars. This Very Short Introduction provides a superb introduction to the major aspects of Muhammad's life and its importance, providing both Muslim and Western historical perspectives. It explains the prominent roles that Muhammad's persona has played in the Islamic world throughout history, from the medieval to the modern period. The book also sheds light on modern controversies such as the Satanic Verses, for which author Salman Rushdie was condemned for blasphemy, and the uproar over Danish cartoons of Muhammad, which triggered violent protests around the world. As these recent events show, whatever the truth about Muhammad's life, his persona still plays a crucial role in Muslim life and civilization.
About the Series: Combining authority with wit, accessibility, and style, Very Short Introductions offer an introduction to some of life's most interesting topics. Written by experts for the newcomer, they demonstrate the finest contemporary thinking about the central problems and issues in hundreds of key topics, from philosophy to Freud, quantum theory to Islam.
Features
Discusses the life of Muhammad from both a Muslim and Western historical perspective
Explains the importance of Muhammad in medieval and modern Islam
Includes a discussion of some of the controversial issues in historical and contemporary times, including the Satanic verses and the Danish cartoon crisis
Product Details
144 pages; 10 b/w halftones; 4 3/8 x 6 3/4;
ISBN13: 978-0-19-955928-2
ISBN10: 0-19-955928-7
About the Author(s)
Jonathan A. C. Brown is Assistant Professor of Arabic and Islamic Studies at the University of Washington, Seattle.