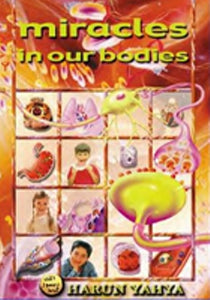 [Miracles In Our Bodies] Miracles In Our Bodies by Harun Yahya
Each one of the trillions of cells in our body fulfills its tasks perfectly as a result of Allah's perfect plan, so that we may lead our lives without any difficulty. Waking up every morning to go to school, tasting the sweet flavor of honey, breathing without any difficulty, running in your school garden and playing with your friends, writing, reading and lots of other things you do are thanks to Allah's compassion and mercy.
Like all other things on earth, Allah has created you perfectly and given you everything you need. What you should do in return is to give thanks to our Lord, Who has given you all these blessings that are much more valuable than any other present you may be given in this world.