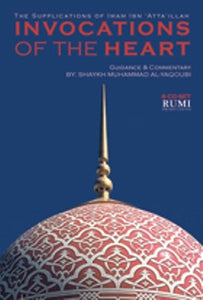 Invocations of the Heart
Guidance & Commentary by
Shayakh Muhammad al-Yaqoubi
6 CD Set Gift Box
Invocations of the Heart class was taught at Deen Intensive in Santa Clara California. Based on the Book by Ibn Atta'Allah "Munajat" the last chapter of the Hikm, Shaykh Muhammad teaches all the Munajat, translates them into English and does an amzing commentary. It's a must to have this set in every home. Here are the tracks for this set. Click on the picture to see the track titles for this set.