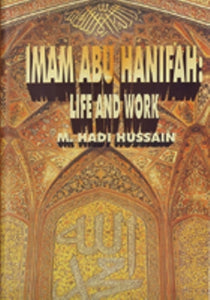 [Imam Abu Hanifa: His Life and Work] By: M. Hadi Hussain
paperback
The cover image might be different as we carry the same book published by multiple publishers.
Imam Abu Hanifa, commonly referred to as Imam-i-Azam, occupies a commanding position in the history of Muslim Jurisprudence. Those who follow the school of Islamic Law associated with his name outnumber adherents of other schools. In view of the importance of the study, it has been translated into English byM. Hadi Hussain author of several books in English and Urdu.