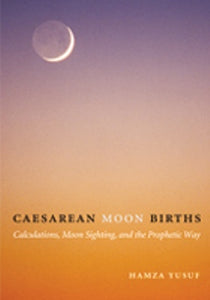 [Caesarean Moon Births] Caesarean Moon Births: Calculation, Moon sighting and the Prophetic Way
By: Shaykh Hamza Yusuf
Book Description
From the Preface:
Prior to the advent of electricity, every night held the possibility of a celestial light show. People in even the most urban environments were exposed to the awe and majesty of the heavens, which clearly "proclaim the glory of God." The contemplation of the celestial orbs and their movements provided early man with the most direct connection to his Lord. In the Qur'anic story of Abraham, it is his observance of heavenly phenomena that leads him to his certainty of God's unity and transcendence. Since the time of the Seljuq Turks, the crescent moon has been a sign of Islam.