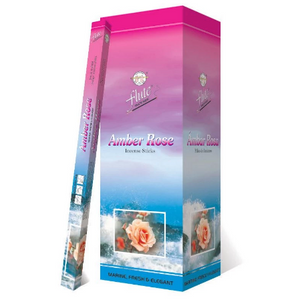 From ages poets have considered amber and rose their muse due to the charm and grace coupled with the warm fragrance they emanate.  
Flute Amber is an exquisite blend of the noble fragrance of amber and rose that inspires our mind and relaxes our body.
While the warmth of amber induces serenity, the freshness of rose creates a feel of alertness in your mind and body.