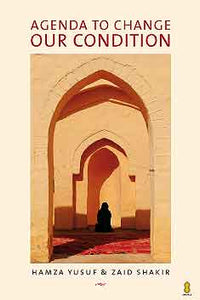 Agenda to Change Our Condition
By: Shaykh Hamza Yusuf & Imam Zaid Shakir
This life changing book is a must for every Muslim in the West. It's used for the Zaytuna's Minara program, as well as Halaqa's throughout United States, Canada, and England. It includes all the exercises with the original Arabic text and English translation.