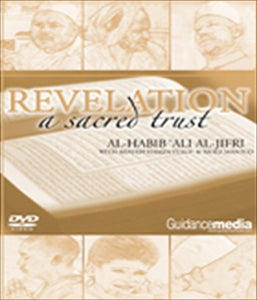 Revelation a Sacred Trust
By: Shaykh Habib Ali Al-Jiffry Tr. Shaykh Hamza Yusuf
Al-Habib Ali al-Jifri delivers a powerful lecture about revelation and the need for divine word from God.
He attributes the modern crisis of humanity to the consequences of a world driven by mere desires and impulses. He explains that only through revelation does one understand his purpose in life, and therefore sees his existence in the world as a sacred trust.
This then causes one to only take that which what suffices his needs and prevents him from exploiting the world or it's inhabitants