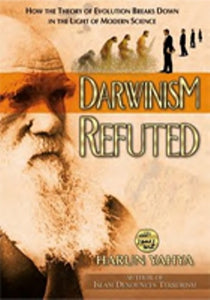 Darwinism Refuted : How the Theory of Evolution Breaks Down in the Light of Modern Science
By: Harun Yahya
Paperback 374 pages Color
"If it could be demonstrated that any complex organ existed, which could not possibly have been formed by numerous, successive, slight modifications, my theory would absolutely break down." So wrote Charles Darwin in `The Origin of Species`, where he made his theory of evolution public. The theory applied materialist philosophy to nature and challenged the consensus that life on earth is the artifact of the Creator. During the following 150 years, many in the scientific community assumed that Darwin had almost accomplished this task.